Hi, my friends. Happy Saturday!
hosted by Sharon Wheet and she challenges us to create a paper craft
item in a 'Shabby Chic' style with a time-worn look achieved
by inking and distressing and layers of softness achieved
by the use of ribbon, lace, and crochet trim.
I loved this theme and was inspired by
BoBunny's January challenge
- - Reflect and scrap something you accomplished, survived
or are proud of in 2012 so I made this scrapbook page. The sketch I
used is from
Let Get Sktechy January week 1
and I enter this layout to
Scrap Fit
- Layered Embellishments:
patterned paper, tag, prima flowers, brad, sewing, letter stickers.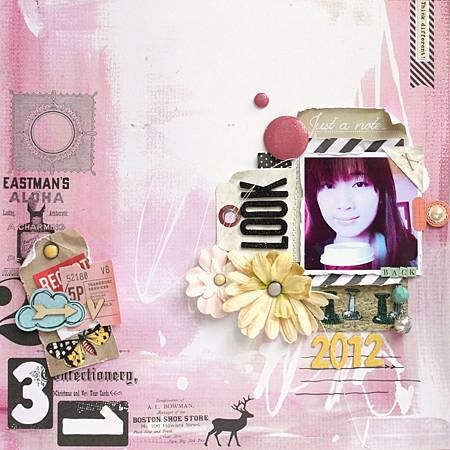 Look back 2012, I am so happy it's my 5th year volunteering at school
to help the teachers and kids with events and center time.
I am also so glad to be on 4 challenge blog desgin teams with many
talented designers last year and from those ladies I really learned a lot.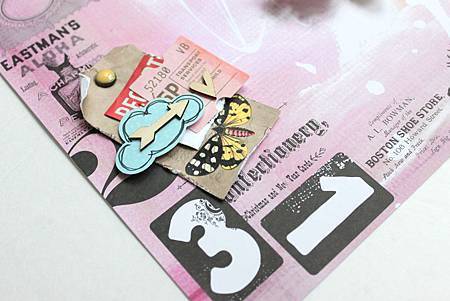 Proud of Natalie that her Reflection art work was chosen and
displayed at Texas Education Agency and Christopher won the first
place in his Future Star tennis tournament. Tim and I feel blessed
for everything we have in our life.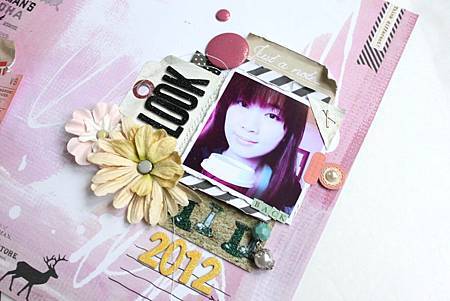 Please check our DT's blogs for more inspiration
about this week's challenge.
Thank you for stopping by. Hope you have a great weekend.
Meihsia